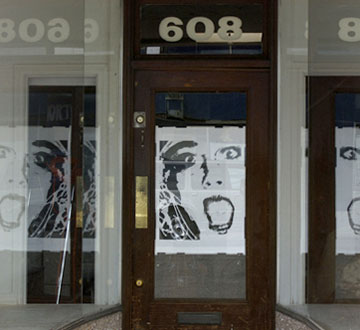 STUDIO 68
Studio 68 is a working studio – a collaboration between artist/musician Chuck Smart and poet/artist M. Anne Sweet. The studio is located at 608 4th Street in Bremerton, Washington.
The artists have collaborated on a variety of projects since 2000. They have been in residence at Studio 68 since April 2005. The art work of both artists is for sale at the studio.
High Quality Art Reproduction
In addition, Studio 68 has an Epson 7600 large format printer which is available for high quality art reproduction using archival inks and a variety of archival papers and canvas. The printer uses state-of-the-art colour management software and is capable of printing up to 24 inches wide by virtually any length necessary. Past projects have included the printing of original digital art works as well as prints and giclées.
Quantity discounts may be available –
please inquire
Photographing of Fine Art
Another recent addition to the pair's repertoire is their availability to shoot the fine art work of other artists. These works may be two-dimensional or three-dimensional. The studio sports a pair of strobe lights which make it possible for works under glass to be shot without the glare of a normal flash. The resulting photos may be used to create prints and/or giclées, or they may serve as a record of the work for the artist's records or archives.
2D art – $35/hr. ($35 minimum)
3D art – $125 for up to five different angles
Resulting high resolution JPEGs will be provided on CD
Quantity discounts may be available –
please inquire
Studio Hours
Contact Information